Nimbu Pani and Shikanji are the Indian variants of lemonade or limeade made with fresh lemon or lime juice, water, sugar, salt and optionally a few ground spices. When the sun is fierce and the weather is hot, I turn to Nimbu Pani or Shikanji to cool me down. These fast and easy-to-make beverages are rehydrating, refreshing and sold by street vendors and made at home.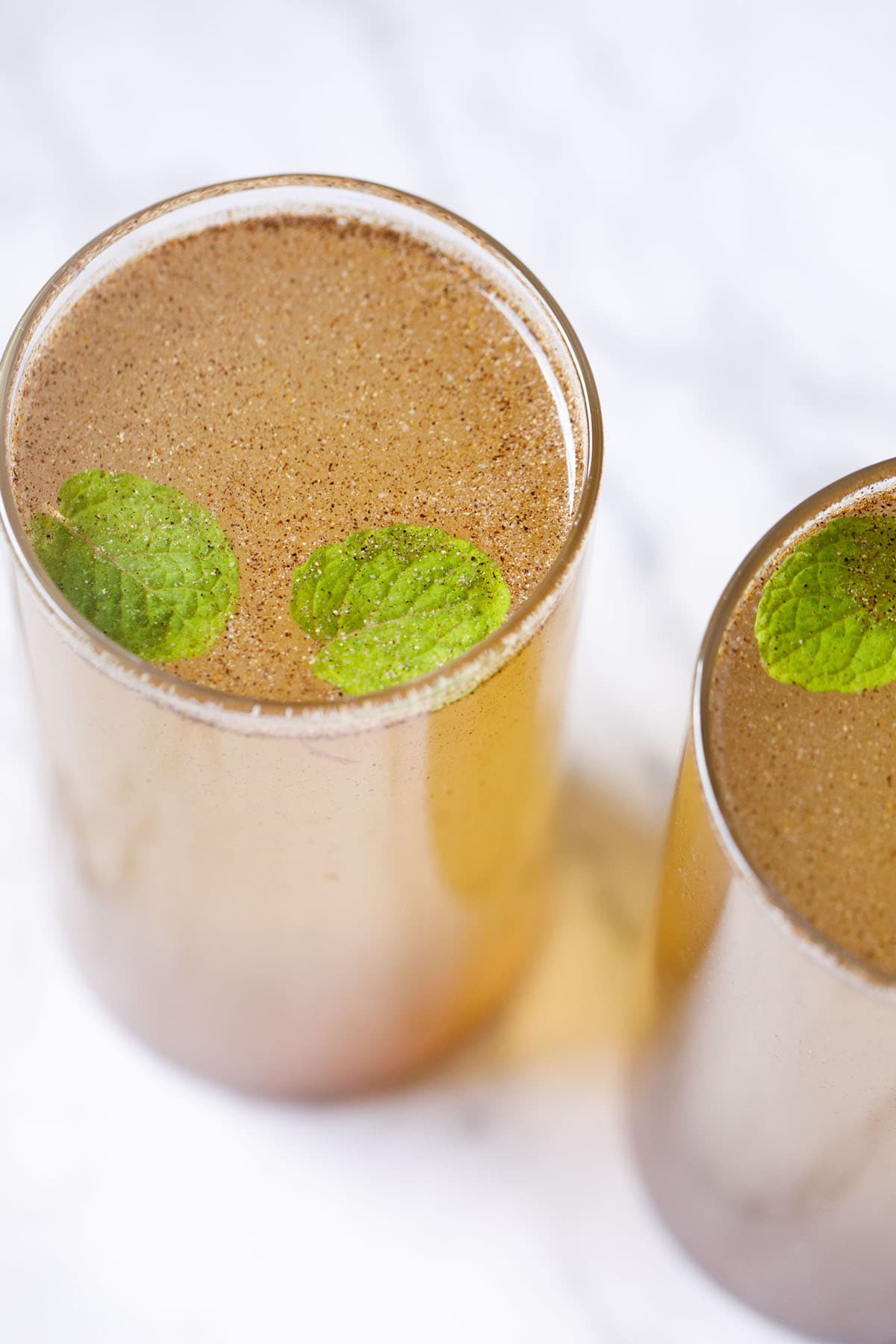 About Nimbu Pani
When your body is overheated, drinking HFCS-laden colas does nothing to help. Instead, you should turn to naturally cooling drinks like coconut water, kokum juice, and nimbu pani. Translated, nimbu pani simply means "lemon/lime water," or in common parlance, lemonade or limeade!
It seems there is some version of lemon or limeade available in every country; here, ours is called either Nimbu Pani in the western Indian states or Shikanji in North India. Making this healthy and cooling drink is quick and inexpensive, requiring just a few pantry ingredients like lemon juice, salt and sugar.
What gives this lemonade a particularly Indian flair is the addition of salt. To truly be an Indian lemonade, we must use kala namak, also known as black salt. Unlike table salt, kala namak is deeply flavorful; it somehow manages to be simultaneously sour and salty. Black salt is also touted as a cooling salt in Ayurveda because it helps to regulate body temperature.
Salty lemonade may sound strange, but here it is quite common. In fact, many people in India prefer their nimbu pani without any sweetener. (We personally prefer to add sugar or powdered jaggery to balance out the flavor.) The salt is particularly refreshing when you are dehydrated – sodium is one of the electrolytes that is most quickly depleted through sweat.
I also like to add spices like cumin powder and chaat masala, both of which are known for their digestive properties. Aside from being good for the stomach, these spices add a depth of flavor to the nimbu pani.
While it is entirely optional, I sometimes also like to add Sabja (sweet basil) seeds. Also known as falooda or tukmaria seeds, these little gems have a lovely fragrance. They also have some big health benefits, including aiding in digestion, being cooling in nature and having both antioxidant and antiviral properties.
When soaked in liquid, they absorb water and swell like chia seeds. Sabja seeds are added to many cooling drinks like this nimbu pani, or Falooda and sherbet. I love how they add a bit of texture and bite to the lemonade.
To use, soak in water for about 30 minutes prior to use. Drain the water using a fine strainer, then add 1 to 2 tablespoons of the cooling sabja seeds to your glass of lemonade. Mix and serve.
About Shikanji
This citrusy drink is also known by the name Shikanji in North India. As with just about all recipes, there are many variations that abound – many people add ginger juice, mint juice or even soda water (sparkling water) to their shikanji.
Shikanji (or shikanjvi, as we call it at home) is a famous and traditional lemonade of North India and Pakistan. It is a summer cooler that we like to make in bulk and keep in the fridge.
When it is swelteringly hot outside, there is honestly nothing better to gulp than shikanji! It is refreshing, loaded with vitamin C and perfect for rehydrating a sun-weary body.
What is the Difference Between Shikanji and Nimbu Pani?
Whilst living in Delhi, I would see so many shikanji stalls in the summers. In Mumbai, I would see stalls selling nimbu pani. As far as I am concerned, these are just two names for the same drink. Depending on where you are from, there are also likely some small variations in the ground spices added.
The recipe here is the way we make it at home: all you need is fresh lemon (or lime) juice, sugar, black salt and water. Sometimes I also add a dash of roasted cumin powder or chaat masala for an extra dose of flavor. Some people also prefer to use premade shikanji masala that is available in the stores.
I offer two variations on the basic Indian lemonade recipe below, though you should feel free to experiment and find your own favorite twist.
Step-by-Step Guide
How to Make Nimbu Pani
1. In a glass jar or a bowl, add 4 cups cold or room temperature water.
Halve 2 small to medium-sized lemons or 3 small limes. Place them in a lemon press and squeeze the lemon juice into the water.
TIP: To get the most juice from your citrus, I recommend giving it a firm roll on the countertop for 15 to 20 seconds before halving.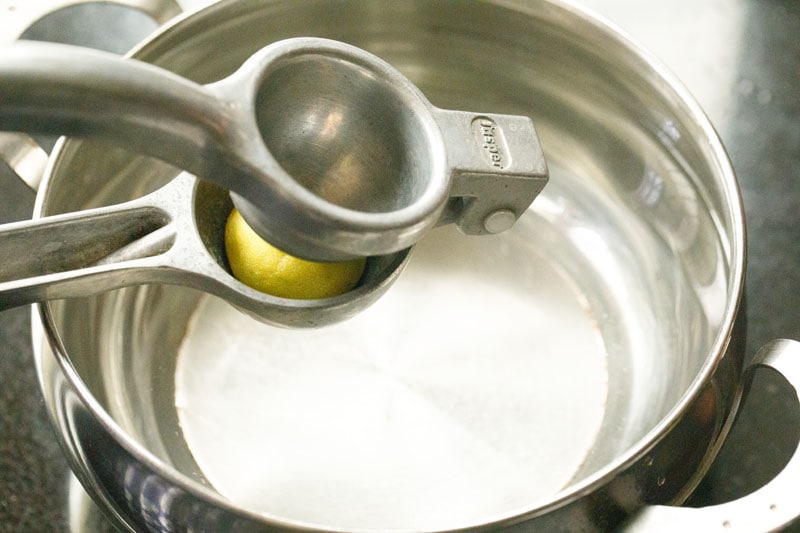 2. Add 6 to 8 tablespoons of the sweetener of your choice; I used raw sugar, but white sugar, brown sugar, coconut sugar, honey or jaggery can all be used as well. Each will give a distinctive taste, so find what you like best!
First, add 6 tablespoons sugar and stir until all sugar is dissolved. Do a taste test and add 1 to 2 tablespoons sugar or more if required.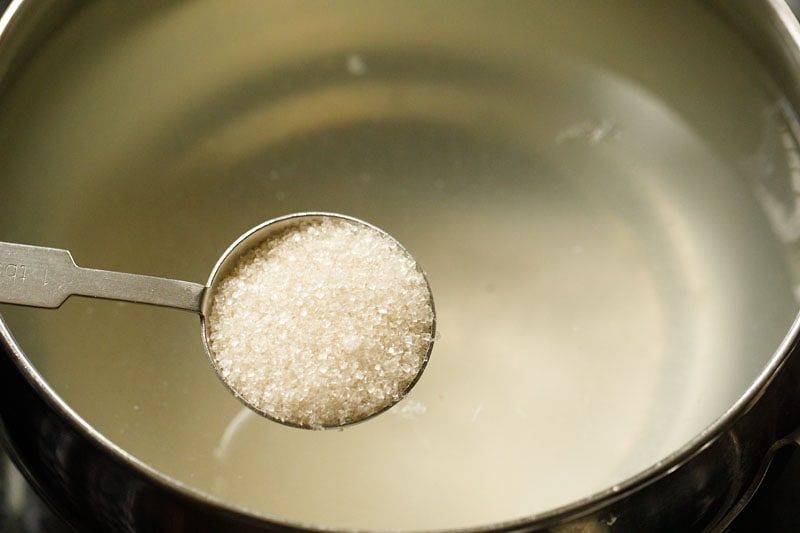 3. Add ½ teaspoon roasted cumin powder.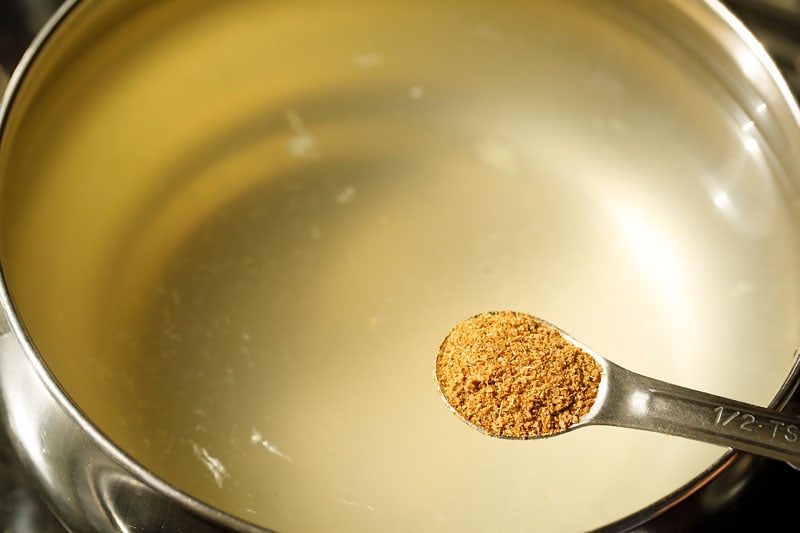 4. Add ¼ teaspoon of black pepper or white pepper powder. This is optional.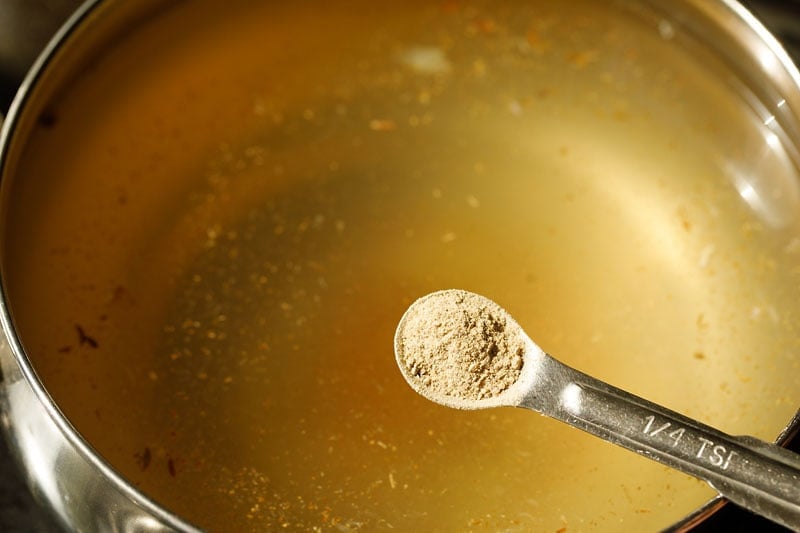 5. Add ½ to 1 teaspoon of chaat masala powder (or as required) to give some zing to your nimbu pani.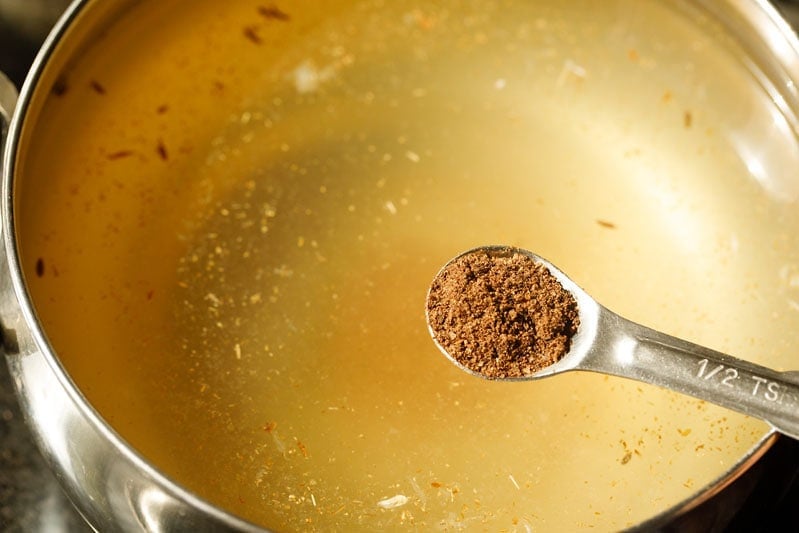 6. Add ¼ teaspoon black salt. While you can substitute regular salt, the black salt gives a distinctive sulphurous taste which pairs nicely with the flavors of lemon.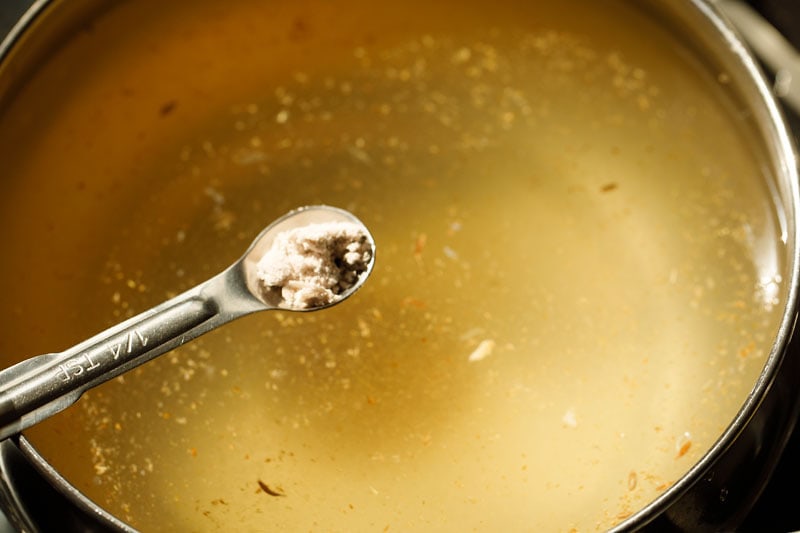 7. Stir well.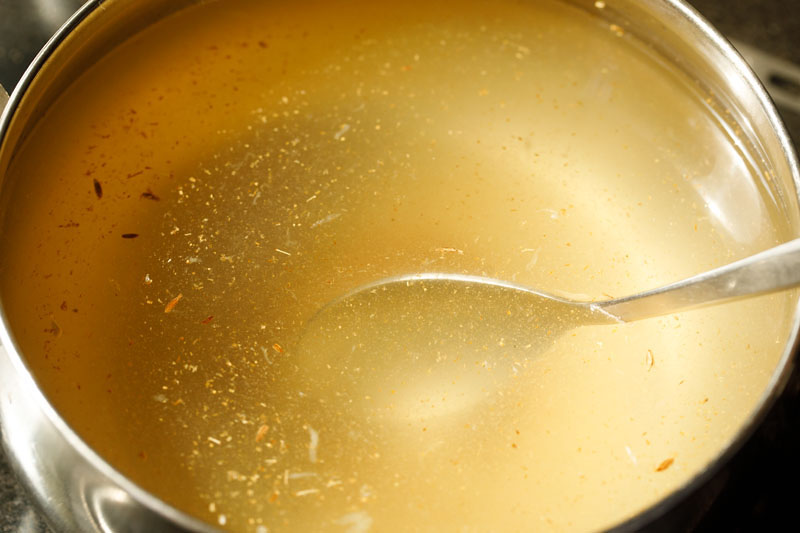 8. Serve nimbu pani in tall glasses garnished with mint leaves. Add few ice cubes, if you prefer. Sprinkle with some extra chaat masala if you like. Enjoy!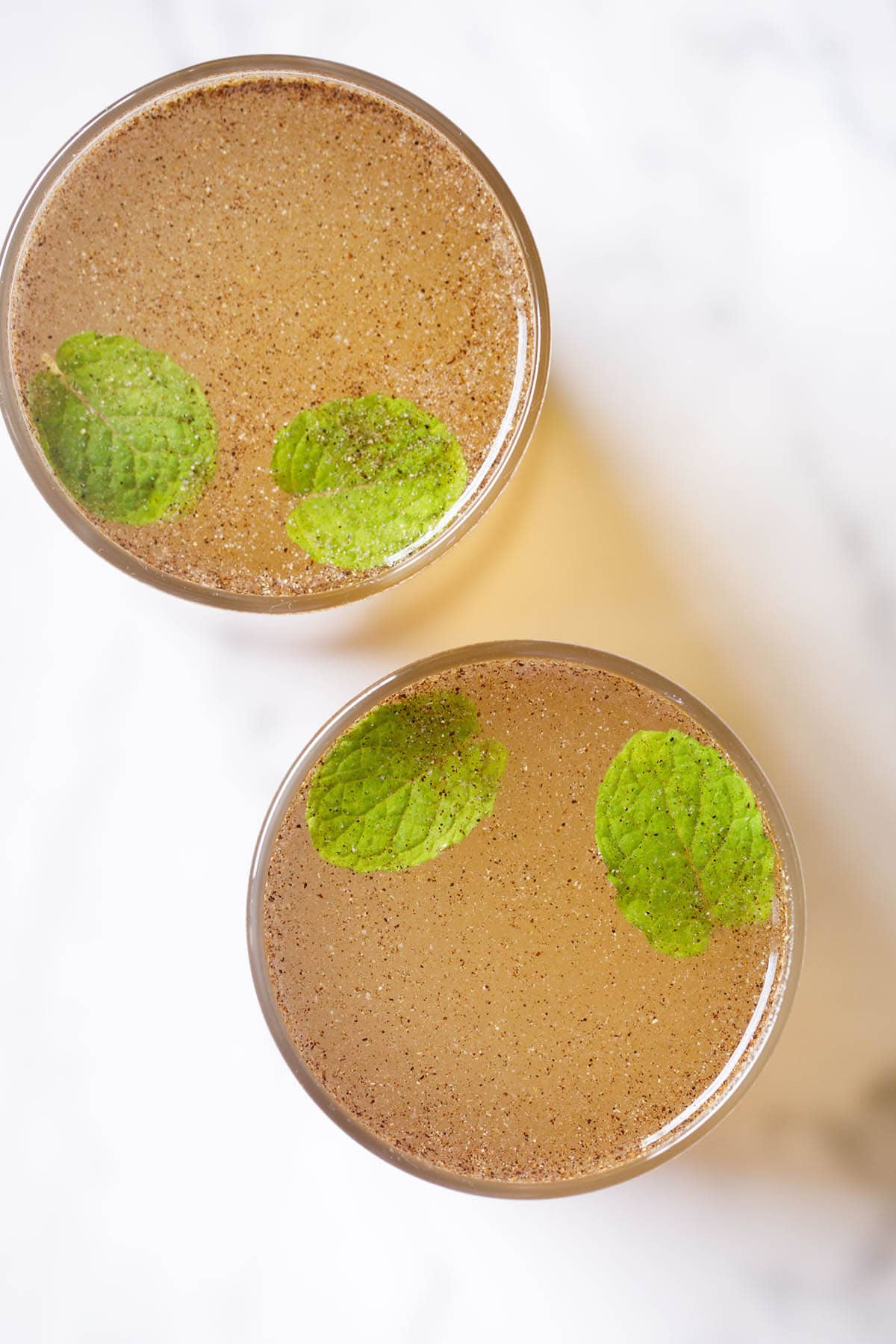 How to Make Shikanji
1. Add 4 cups of water to a bowl or jar. Squeeze the juice directly from 2 lemons or 3 limes into the water.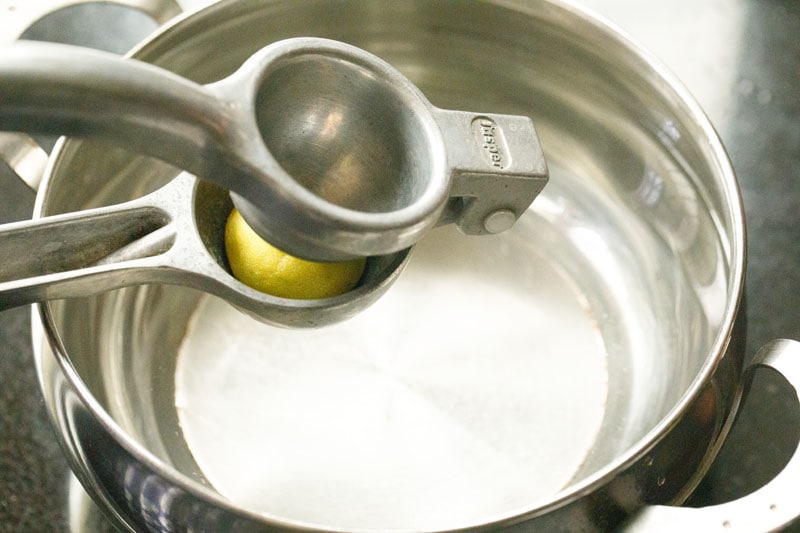 2. Add 6 to 8 tablespoons of raw sugar or white sugar and ¼ teaspoon of black salt or regular salt.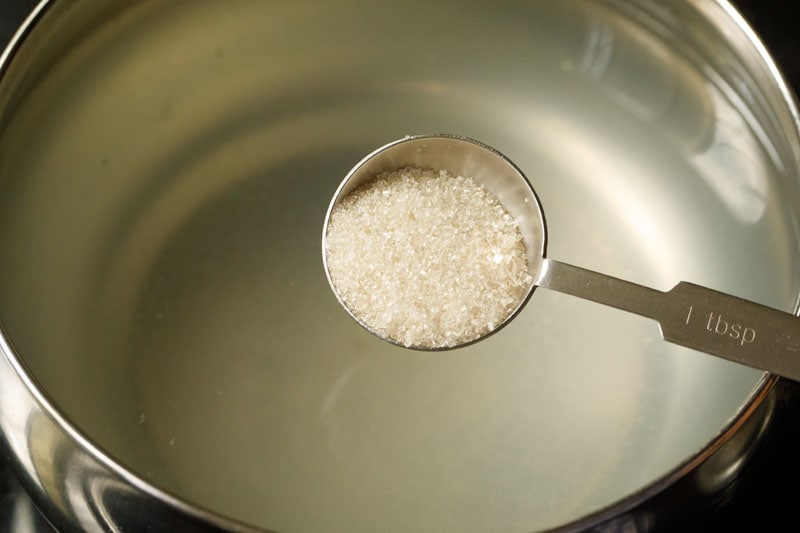 3. Optionally add ½ teaspoon roasted cumin powder. Stir till the sugar dissolves. Check the taste and if needed add more sugar.
4. Pour the shikanji in glasses. Feel free to add soaked sweet basil seeds if you like. Add ice cubes, garnish with mint and serve. Enjoy!
You can also make the shikanji and chill in the fridge and then serve.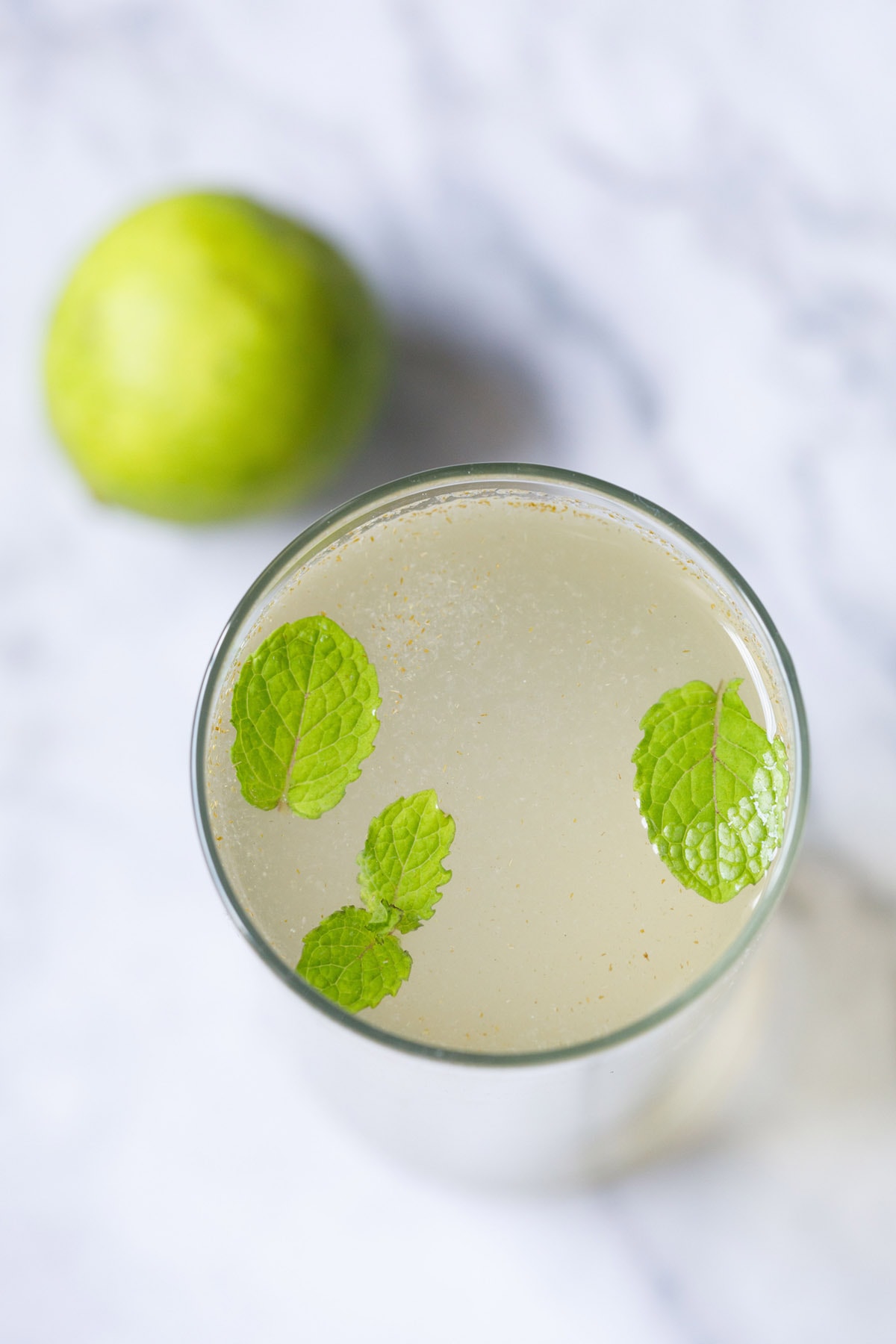 FAQs
Can I make shikanji/nimbu pani/Indian lemonade ahead of time?
Absolutely! When the weather is swelteringly hot, I highly recommend you make a big pitcher to keep in your fridge. Prepared Indian lemonade will last for up to 2 to 3 days under refrigeration. Any leftovers can be frozen into ice cubes or popsicles.
Should I use lemons or limes?
That, my friends, is entirely up to you! Both lemon and lime are delicious.
Can I use sparkling water?
Yes! Just note that I don't recommend making a large batch in advance if you opt for this method, as the sparkle and fizz has a tendency to fade over time.
What if I don't have a lot of room in my refrigerator?
If you are short on space, you can make a concentrated version of this refreshing beverage by only adding a single cup of water to the mix. When you are ready to drink, use 1 part concentrate to 3 parts water or seltzer.
If you made this recipe, please be sure to rate it in the recipe card below. Sign Up for my email newsletter or you can follow me on Instagram, Facebook, Youtube, Pinterest or Twitter for more vegetarian inspirations.
Nimbu Pani and Shikanji are the Indian versions of lemonade or limeade made with fresh lemon juice, water, sugar, salt and optionally a few ground spices.
Prep Time 5 mins
Cook Time 0 mins
Total Time 5 mins
---
---
Servings 3
Prevent your screen from going dark while making the recipe
Soaking Sweet Basil Seeds
Making Nimbu Pani
In a glass jar or a bowl take water.

Halve the lemons and squeeze the lemon juice into the water.

Add the salt, black pepper, cumin and chaat masala powder.

Add sugar or jaggery as required.

Mix thoroughly until all of the sugar has dissolved. Check the taste and add more sugar if needed.

Serve nimbu pani in tall glasses garnished with mint leaves and a few ice cubes if preferred.

Sprinkle with some extra chaat masala if you want.
Making Shikanji
In a glass jar or a bowl take water.

Squeeze the lemon juice from the lemons or the lime juice from the limes in the water.

Add sugar and black salt. Optionally, you can also add about ½ teaspoon of roasted cumin powder at this step.

Stir until all of the sugar is dissolved. Check the taste and add more sugar if needed.

Pour in glasses and serve shikanji garnished with mint leaves if you like. You can also add some crushed ice or ice cubes if you prefer.
To serve with sabja
Drain all the water from the soaked sabja seeds in a small mesh strainer.

Add 1 to 2 tablespoon of the soaked sabja seeds to the lemonade or limeade. Stir and mix.

Keep any leftover soaked basil seeds in the fridge for 2 to 3 days and use it to make nimbu pani later or for some other Indian drink.
For sweeteners, you can use sugar, jaggery and even honey. With jaggery the taste will be different.
Adjust the seasonings and spices according to your taste preferences.
Both lemons and limes work wonderfully in these recipes. 
Add sugar according to your taste and depending on the tanginess of the lemons or lime. 
Skip black pepper if it gives you throat irritation. 
The approximate nutrition data is for 1 serving of nimbu pani.
Nutrition Facts
Nimbu Pani | Shikanji
Amount Per Serving
Calories 152 Calories from Fat 9
% Daily Value*
Fat 1g2%
Saturated Fat 1g6%
Polyunsaturated Fat 1g
Monounsaturated Fat 1g
Sodium 213mg9%
Potassium 123mg4%
Carbohydrates 39g13%
Fiber 2g8%
Sugar 34g38%
Protein 1g2%
Vitamin A 63IU1%
Vitamin B1 (Thiamine) 1mg67%
Vitamin B2 (Riboflavin) 1mg59%
Vitamin B3 (Niacin) 1mg5%
Vitamin B6 1mg50%
Vitamin C 39mg47%
Vitamin E 1mg7%
Vitamin K 1µg1%
Calcium 38mg4%
Vitamin B9 (Folate) 9µg2%
Iron 1mg6%
Magnesium 12mg3%
Phosphorus 14mg1%
Zinc 1mg7%
* Percent Daily Values are based on a 2000 calorie diet.
Like our videos? Then do follow and subscribe to us on youtube to get the latest Recipe Video updates.
All our content & photos are copyright protected. Please do not copy. As a blogger, if you you want to adapt this recipe or make a youtube video, then please write the recipe in your own words and give a clickable link back to the recipe on this url.
This Nimbu Pani post from the archives (May 2013) has been republished and updated on 18 September 2021.
Source link